Visual Arts
DLC Global Visual Arts Committee will be catalytic for understanding the nuances of this vital lifestyle element. Our domain experts will keep the community abreast of developments and events in this vast, evolving space for learning and pleasure. Distinguished artists, gallerists, curators, connoisseurs, educationists and art critics will share relevant knowledge, inaccessible otherwise, leading to appreciation and consumption of Art. Members can indulge in curated offerings, events, exhibitions and a host of live and digitally formatted exclusives. The Committee will encourage greater democratisation of the Visual Arts.
Sub-Committee
The Global Committee is further divided into sub-committees to streamline the extensive and in-depth knowledge in this space for our members. This unique knowledge is offered in an easy-to-consume manner on the various DLC Formats
Artists / Sculptors / Photographers
The Artist subcommittee will initiate or enhance the understanding of the Visual Arts domain through knowledge curations, both digital and live. Their participation will reveal the creative process and outcomes that make Visual Arts domain friendly for Members. This content will incline members towards greater appreciation, immersion and consumption of the Visual Arts.
Galleries & Museums
The Committee will play the role of the facilitator to bring the creative process and outcomes to the viewer or owner. Since the domain encourages democratic outcomes Gallery owners and Museum curators will yield exclusive art immersive experiences across Visual Arts genres both globally and chapter specific, in digital and live formats, collaborative with DLC. They will guide content that would be useful to our members both Patrons of Art and novices as well as released in the public domain post member consumption.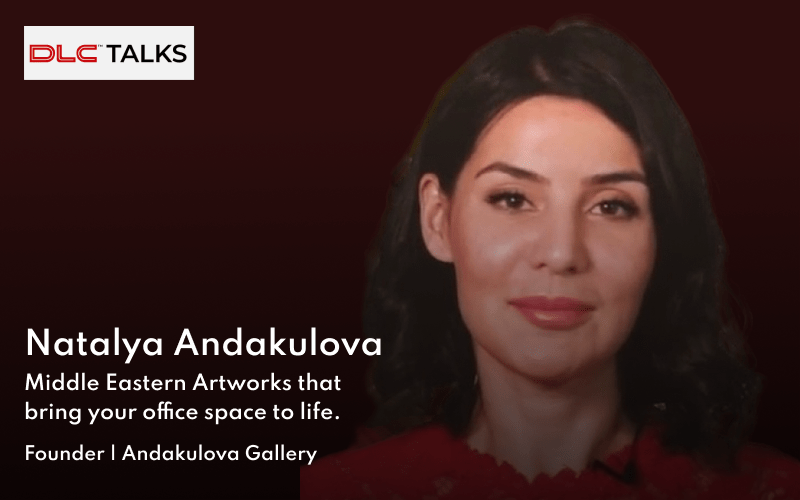 Founder | Andakulova Gallery | | Dubai
TALKS
Agents, Consultants / Digital Art Portals / Auction House
This subcommittee will provide the link between the creative artist and the consumer in existing and new genres in this dynamic space. They would share their perspective on emerging trends and relevant information that would be useful to members and validate content like Top 10. The subcommittee would be vital in the curation of live events for Visual Arts and could create privilege DLC Members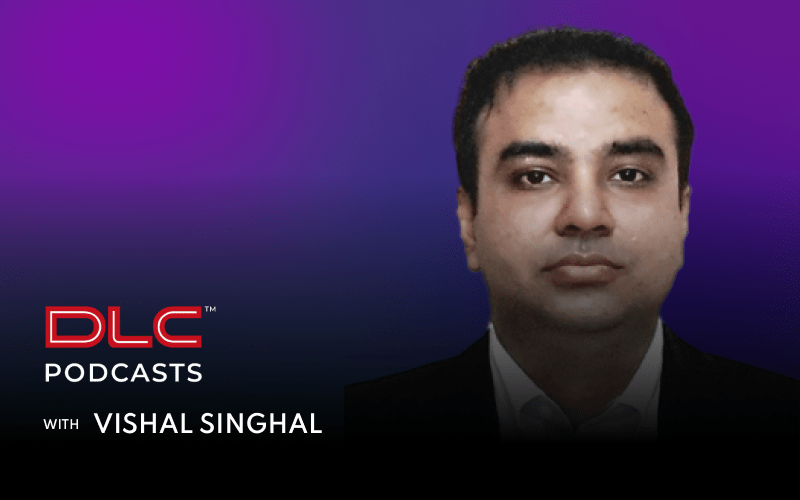 Founder | Artzolo.Com | | Mumbai
PODCAST
Connoisseurs / Education Faculty / Media(Influencers/Bloggers)
This subcommittee will bind all the other subcommittees with a cohesive overview. It will communicate perspectives from a place of knowledge that will lead to advocacy for Visual Arts. Besides validating the Top 10 categories, they will participate in guiding us to assess the purpose and implementation of Social Impact causes that our Members resonate with.
Top 10 Listing

(As certified by Global Honorary Committee Members)
DLC realises that our Global Community of Entrepreneurs, Professionals and Young Leaders deserve the best products, services and experiences. How do you give them a clear, concise perspective? DLC believes the most efficient way is to tap into the Knowledge and Experiences of our Honorary Committee Members by having them cast their own vote, then compile and share the list as Top 10. Every curated Top 10 list is a ranking of the DLC Global Visual Arts Committee.
Modern Artists
Art Photographers
Curators & Consultants
Visual Arts Books
Visual Arts Podcasts
Contemporary Artists
Sculptors
Galleries/Museums
Visual Arts Events & Exhibitions
Art Magazines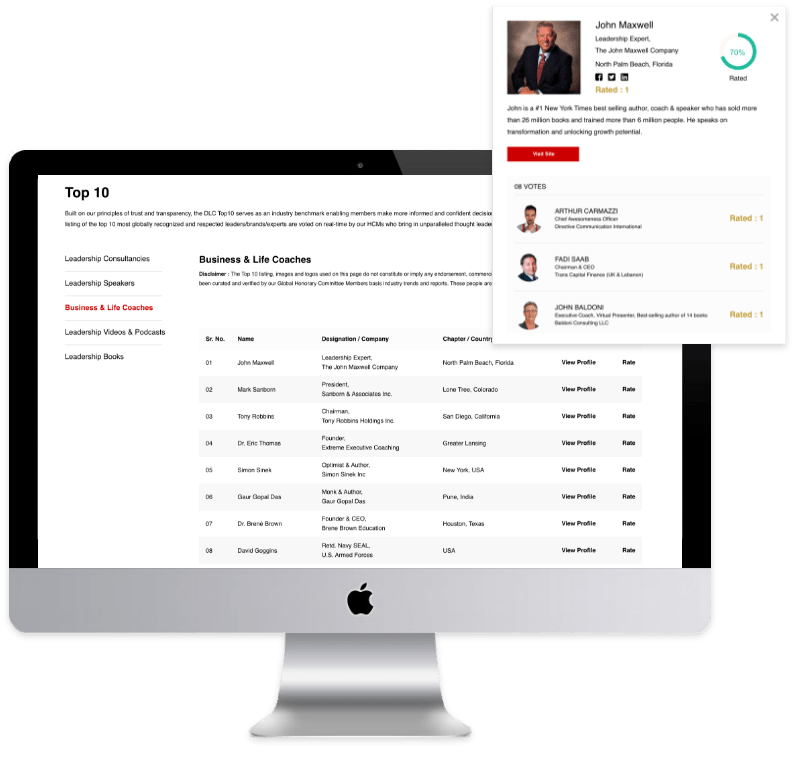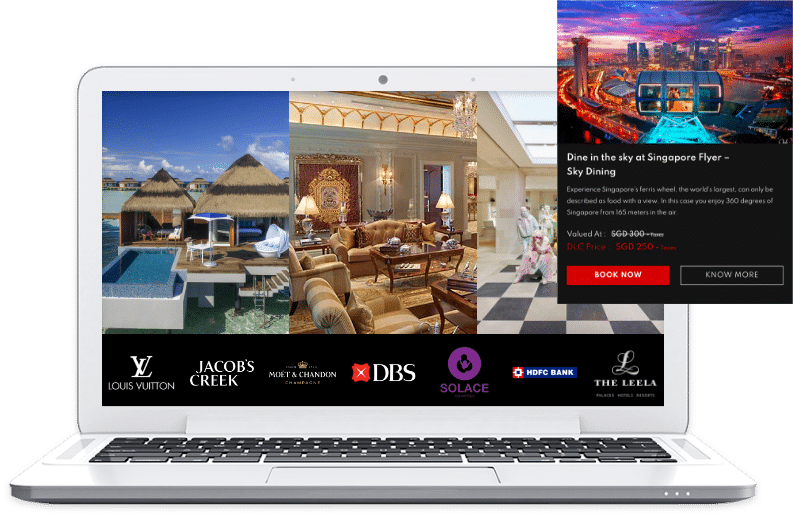 Brand Collaborations
Leaders across the world face a shortage of time for themselves and their families. To address this, DLC provides its discerning members the most exclusive Brand offerings and curated Services to create Timeless Experiences and Memories.We have partnered with the most admired brands to fulfil a wide array of bespoke needs to enrich the lives of our esteemed members.