ITES Committee
Bringing business knowledge based platform, a range of technology and experts who, through the years of successful experience , have brought about a significant difference to the way their business functions with its main purpose in bringing together a cutting-edge technology insights and novel perspectives to a world-critical discussions so that our members stay ahead of the curve.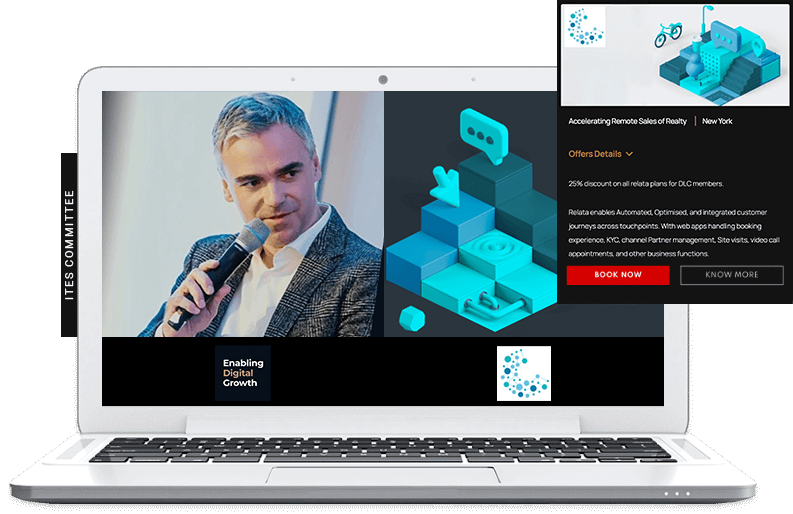 Brand Collaborations
ITES Brand Collab offers and experiences curated by the world's most exclusive brands for the DLC Global ITES Community. Service Providers (ASP, MSP, SSP, ISP, OSP, PSP, BSP, xSP), Block Chain, Data & Privacy, Digital Services, AI/ML, Consultants / Companies, Reality (VR/AR/MR/XR) Experts / Companies, Robotics Experts / Companies. ITES Analysts, IOT developers, Cloud Computing Development Companies (SaaS, PaaS & IaaS), E-commerce Platforms, Fintech Companies. It also offers exquisite collaborations with the Big Data Analytic Companies, ICT Development Companies with supports from Business Angels, Accelerators, Incubators, Venture Capital Companies, Podcasts, Summits, Tech Magazines.