ITES
The DLC Technology Committee aims to bring one collaborative business knowledge based platform a gamut of technology path breakers who, through years of successful experience, have brought about a significant difference to the way their business functions with its main purpose is to bring cutting-edge technology insights and novel perspectives to World-critical discussions to keep our members ahead of the curve. Both Digital and Tech are no longer just feel-good buzz of words for a business with global ambitions. Living in the era of a planet pandemic has, in fact both digital and technology-based communication and process development a businesse's foremost assets. It then becomes our singular aim and responsibility to help you and your business reap the rich experience of the very best in the business and its professionals including creating a platform to evaluate young creative talent, showcasing some of the best case studies, understanding of performance matrix and evaluation tools and so on.
Sub-Committee
The Global Committee is further divided into sub-committees to streamline the extensive and in-depth knowledge in this space for our members. This unique knowledge is offered in an easy-to-consume manner on the various DLC Formats
Automation
The Automation sub-committee in the ITES domain aims to provide basic to advance understanding on Artificial Intelligence, Machine Learning & Robotics, RPAs (Robotic Automation Process) with insights on Virtual Reality, Augmented Reality & Mixed Reality in various Industries.
Blockchain
The Blockchain sub-committee in the ITES domain aims to deliver knowledge of Blockchain in various Industries. Right from Smart Contracts running on Blockchain to fight the Climate Change To Blockchain for Transactions with insights on the trending Non Fungial Tokens & Crypto.
Hardware
The Hardware (Internet of Things) sub-committee leaders in the ITES domain will focus on providing value-added knowledge on physical objects—a.k.a. "things"—that are embedded with sensors, software, and other technologies for the purpose of connecting and exchanging data with other devices and systems over the Internet for Smart Connectivity (e.g, smart parking systems, infra techs, Agriculture, Energy management) For example - AI Enable Medical IoT Devices can have applications like - IoT in Smart Manufacturing, Clinical Decision making,Thermal Image Recognition, Surgical Assistance, Smart Clinics & Telemedicine Center and many more
Software
The Software sub-committee aims to provide cost effective solutions to help the users focus on their core business instead of being impeded by IT obstacles with the help of Leaders from Cloud Computing, SaaS & PaaS & IaaS, Edutech, Medtech & Fintech
IT Infrastructure
The IT Infrastructure sub-committee will use its strength in uniting global experts from different jurisdictions to provide best practices followed in the field of Internet Governance with contribution on current trending rules, policies, standard practices that coordinate and shape the global cyberspace. Whereas the ICT Domain Leaders will support in providing diverse options for taking in and processing information, making sense of Ideas and expressing learning which will define the ICT in Future Mobility, Education, Smart Cities & the Climate change.
Tech Startup
Tech Start-up Sub-committees singular aim is to singular aim is to improve startups' outcomes with the help of Angel Investors Tech Accelerators, Incubators & Venture Capitalists. Accelerators play very important role in the Tech Start-up community as quoted in studies by Harvard Business Review. The Start-up subcommittee aims to provide eco-system / guidance/ support to Young Budding Start-up companies with a way to raise the capital for their projects which can be funded by governments, created by universities or started by entrepreneurs as non-profit or for-profit ventures.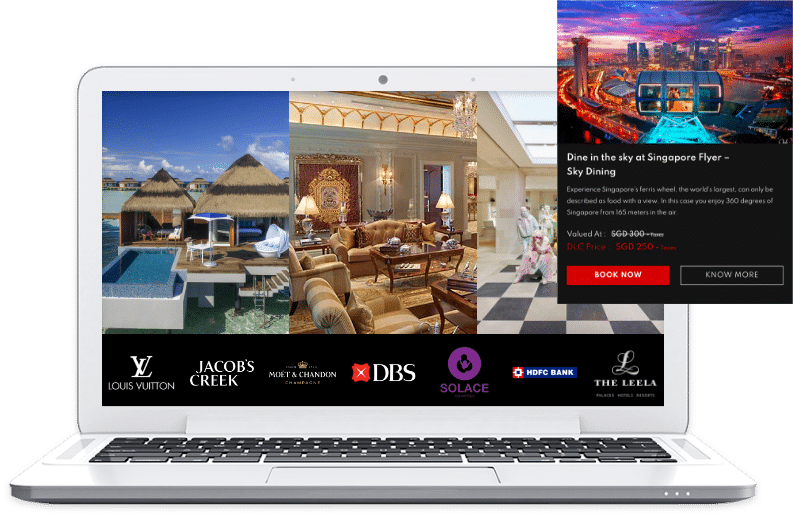 Brand Collaborations
ITES Brand Collab offers and experiences curated by the world's most exclusive brands for the DLC Global ITES Community.
Service Providers (ASP, MSP, SSP, ISP, OSP, PSP, BSP, xSP), Block Chain, Data & Privacy, Digital Services, AI/ML, Consultants / Companies, Reality (VR/AR/MR/XR) Experts / Companies, Robotics Experts / Companies. ITES Analysts, IOT developers, Cloud Computing Development Companies (SaaS, PaaS & IaaS), E-commerce Platforms, Fintech Companies.
It also offers exquisite collaborations with the Big Data Analytic Companies,
ICT Development Companies with supports from Business Angels, Accelerators, Incubators, Venture Capital Companies, Podcasts, Summits, Tech Magazines.