Fashion
We as a Fashion committee at DLC are getting on board some of the best names from the industry to expose our members with the latest in global design with a view to keep them ahead of the curve and on the cutting edge of the fashion world. We will be producing ready to use filtered content provided by the industry stalwarts on the latest trends, launches, upcoming events and collaborate with the best to get exclusive offers for DLC members only, which will not be available to anyone else. We at DLC are strong believers of being socially responsible and we take pride in collaborating with brands who believe in sustainable/ethical fashion. Our platform will encourage not only brands but also individual consumers to come forward in support of responsible fashion which is the key to sustainability.
108 Committee Members
(as of 29-04-2022)
Sub-Committee
The Global Committee is further divided into sub-committees to streamline the extensive and in-depth knowledge in this space for our members. This unique knowledge is offered in an easy-to-consume manner on the various DLC Formats
Fashion Designers / Luxury Brands
Fashion designers are creators who know who make exquisites designer garments that suit all occasions such as formal workwear, lounge /cocktail wear, resort wear, western and Indian wear, festive/wedding attire for both men and women.
Stylists / Consultants
Fashion Stylists: If you know about all the coveted brands and the merchandise they unveil every season, that just may not be enough to make you look at your best. Stylists are experts who visualize you from head to toe and help you with what overall look best for you when it comes to clothing, accessories, footwear and hair and makeup. Fashion Consultants: Fashion consultants are experts in all fields related to fashion. Be it the art of writing, designing, modelling or styling aspirants, brands that want to foray into the local market or those who want to explore foreign shores, consultants play a variety of roles in helping them achieve their respective goals.
Retail / Learning / Manufacturers / Media / Influencers / Bloggers
Media / Influencers / Bloggers: All these three segments have one thing in common – reporting or analysing responsibly. It could be the print or digital media, what these professionals do are something that will be read by thousands of people who are interested in the topic their choose to write. Retail: Once the fashion merchandise is produced and are out of their respective factories, then comes the role of the retailers. Retailing is the activity where products are sold – be it in their exclusive or multi-brand stores, pop ups, exhibitions or through digital platforms it is retailers who make your favourite products reach your hands. Manufactures: Manufactures play a major role in responsible fashion as, once their designs and other related works are over, they are the ones who produce the merchandise in the exact manner in which the designers conceived it. They play a key role not just in producing but also in finishing, QC, packaging, dispatching, etc.
Responsible Fashion
As the name suggests, responsible fashion is something that is engaged in fashion related production activities keeping in mind the sustainability and ethical side of the same in the most diligent manner.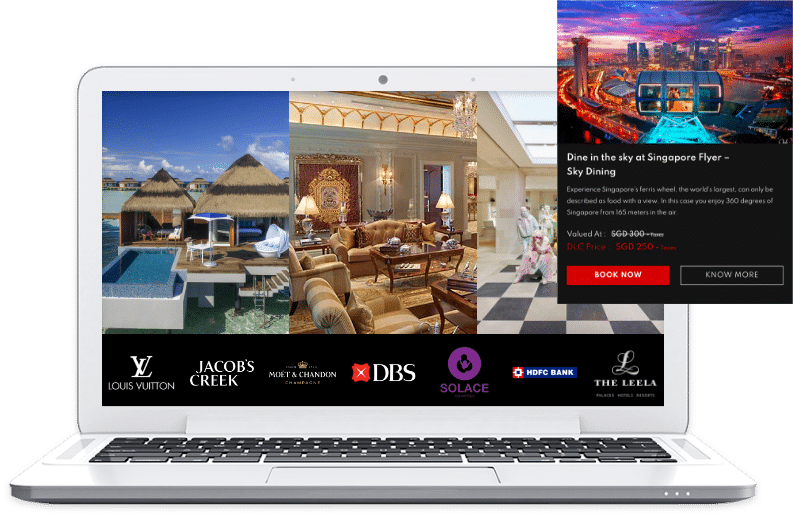 Brand Collaborations
Leaders across the world face a shortage of time for themselves and their families. To address this, DLC provides its discerning members the most exclusive Brand oaring's and curated Services to create Timeless Experiences and Memories. We have partnered with the most admired brands to fulfil a wide array of bespoke needs to enrich the lives of our esteemed members.