BLADE India services began in 2019 as a joint venture between BLADE USA and Hunch Ventures. On one of his trips to New York the founder of Hunch Ventures, Karanpal Singh flew BLADE from JFK to Manhattan. What could have taken hours due to the crazy traffic, took him just a couple of minutes! A eureka moment, Karan realized the future and the potential of urban air mobility in India. What set BLADE apart for our founder was the overall flier experience, the lounges and the exclusivity. Karan firmly believed that Indians needed a service like BLADE, connecting heavily congested cities and places that aren't as accessible. A service that can help Indians save precious time and elevate their lifestyle.
Curated offers for DLC Members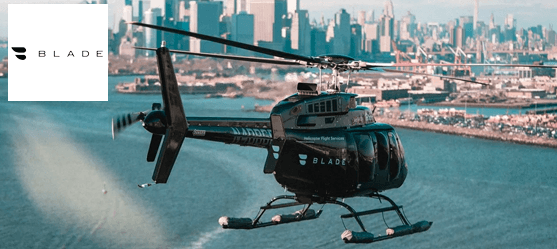 BLADE India
Offers Details
· 10% waiver on all air medical evacuation and charter queries.
· By the seat service offer:
1. 15% waiver on the base price on any BLADE India operating sectors within Maharashtra and Karnataka. Promo code: BLADE15DLC
2. 20% on return fare booked together (once you book a ticket to one destination and would like to return to the original point of take-off). Promo code: BLADE20DLC
3.Goodie bags on flight for all DLC Members.
4.Personal point of contact -relationship manager with each DLC member who books a flight.