Introducing
Capt Shakil Ahmed
Senior Vice President- Organizational Resilience & REWSGameskraft.
DLC Member Delhi Chapter

Brand Assurance & Risk Resilience leader with prolific experience across Gaming, EV, Mobility, Hospitality, E-Commerce, FMCG (Alco-Bev), Pharmaceuticals, ITES, Manufacturing, Banking and the Military.
Strategy, design & implementation of business resilience and workplace services programs– embedding Enterprise Risk frameworks, Brand Assurance, Anti-counterfeiting, Intelligence & Investigations, Law Enforcement/ Regulatory Capacity Building & Engagement, Industrial Relations Risks, Business Continuity Management, Emergency & Crisis Management, Public Policy & REWS.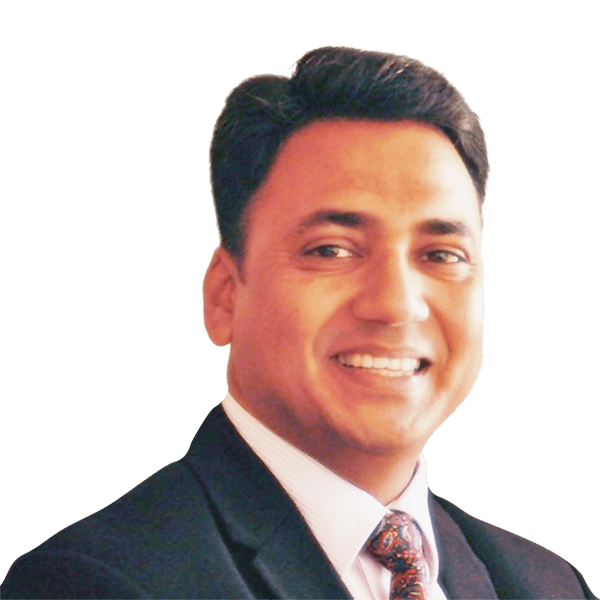 Expertise
01
Strategic Business Resilience framework and Design
02
Risk, Brand Protection & Security policy design and execution
03
Design & execution of brand assurance and anti-counterfeiting programs
04
Building, leading and retaining robust resilience teams
05
Building and leading extensive Law Enforcement engagement programs
06
Adept at Public Policy use for brand protection and market share win-back
07
Enterprise-wide track & trace technology implementation
08
Resolution of violent IR scenarios (ailing plant closure)
Experience
Group Vice President- Security, Risk, LEP & Workplace Services

Gameskraft

Nov 2021 - Present . 1 Years 9 Months

Group Vice President- Security & Risk I Law Enforcement Program I Workplace Services

Ola (ANI Technologies Pvt. Ltd)

Feb 2021 - Oct 2021 .

Vice President- Security & Risk

OYO

May 2019 - Feb 2021 . 1 Years 10 Months

Sr Manager, Supply Chain Security MM

Amazon

Aug 2018 - Apr 2019 .

Head- Brand Protection

DIAGEO India

Mar 2015 - Jul 2018 . 3 Years 5 Months

Head- Global Security

Pfizer

Dec 2010 - Feb 2015 . 4 Years 3 Months

Head- Corporate Safety & Security (e-Serve Ltd)

Tata Consultancy Services

Jan 2009 - Nov 2010 . 1 Years 11 Months

Head - Admin & Facilties (Power Projects)

Vedanta Resources Limited

Jul 2008 - Jan 2009 .

Protocol & Security Manager

Reserve Bank of India (RBI)

Apr 2003 - Jun 2008 . 5 Years 3 Months

Captain

Indian Army.

May 1996 - Mar 2003 . 3 Years 11 Months
Academic details
University:
Indian Institute of Management, Calcutta
Degree:
Senior Management Program
University:
BSI Management Systems
Degree:
BS25999-2 Lead AuditorField Of StudyBusiness Continuity Management Systems
University:
Sambalpur University
Degree:
Bachelor of Science (Honours)
University:
Kendriya Vidyalaya
Degree:
AISSCEField Of StudyPhysics, Chemistry, Mathematics, Biology, English
Achievements
Military Academy (OTA, Chennai)

1997

Republic Day Camp (National Cadet Corps)

1995

Honored - National Consultation on Spurious Medicine
Featured Videos
Book Review: Combat Skirts | Capt Shakil Ahmed
Corporate Investigations - A brief Perspective - Capt. Shakil Ahmed
SSB OLQs - the new norm for all careers too? Part 3 | EXPA's The CADET Diaries | Episode 13
Intellectual Property Rights In India – A Grave Concern? | India Risk Report
Season 1- Episode 5: Demonetization & the Indian Economy | India Risk Report