Vallonné Vineyards is India's first boutique winery that makes French-style wines that have been widely appreciated at international competitions and by customers alike. Since the first vintage of 2009, the wines have been listed at select restaurants and stores in Mumbai and Pune. Housed amidst lake-facing vineyards in Igatpuri, Vallonné makes a Provencal-style rosé of the cabernet sauvignon (the only such in the country), a delectable dessert wines crafted along the lines of a Sauternes straw wine and had produced the country's only reserve Malbec in 2011. It's Anokhee Grand Reserve Cabernet Sauvignon is the only Indian premium wine to be listed at Waitrose, UK. Vallonné wines have consistently won recognition at platforms such as the Decanter Asia Wine Awards, Sommelier India Wine Competition, India Wine Awards and the Anokhee recently won a silver medal at the London Wine Competition.
Curated offers for DLC Members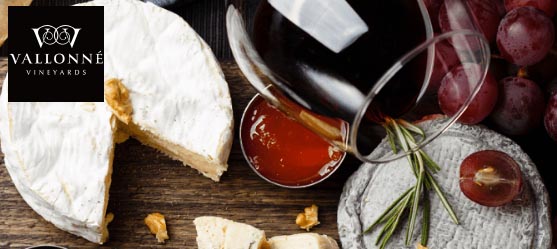 Vallonné VineyardsMumbai
Offers Details
Want to mark a special occasion with a wine? Celebrate milestone birthdays, anniversaries or corporate achievements with a bespoke wine blend and private labels that announce your special day?
Private Label for DLC Members.
The wine can be chosen from the existing selection of wines and blended after a discussion with our winemaker.
Private Wines at the Vineyard that are not available at any retailers will be shipped to DLC Members directly.
A 2017 vintage cabernet sauvignon exclusively only for DLC members with a special label

10 bottles of a 2011 vintage Malbec (the only Malbec ever produced in India) exclusively for DLC members.

(This wine is not sold in the market or at the winery and the bottles we have are only for our collection/ auction.)

Vineyard Experiences
When DLC members come to visit Vallonné, 160 km from Mumbai, we lay out the custom red carpet for them with personalised wine appreciation sessions and breakfast in the vineyards.
Custom personalized wine-related hampers with wine accessories and foods that pair well with wines. If in Mumbai, the hamper comes with

Vallonne

wines.
DLC Wine Guides

How do you store and serve wine? What are the key grape varieties available across the world and particularly in India? Our winemaker will conduct an online session on wine knowledge for DLC members who wish to host such sessions for themselves or their guest.