Style Doctors is made up of an award winning team of Style Consultants. Founded in 2004 Style Doctors employs an experienced team of Personal Stylists, Personal Shoppers and Make-up Artists and have a highly skilled team of style experts across the UK, UAE and the USA. Style experiences for men, women, groups and teenagers. Having styled over 13,000 people, the company offers a range of services from Wardrobe Edits, to Personal Shopping Experiences, to Full Makeovers for all ages, shapes and sizes.
Curated offers for DLC Members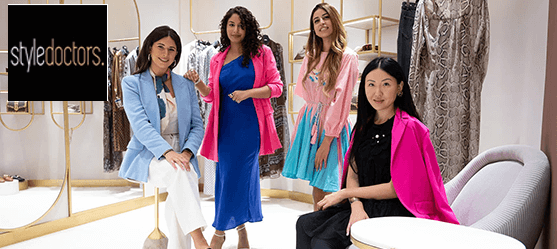 Style DoctorsNew York
Offers Details
Exclusive designed Corporate packages for DLC members 
 • Team-building days – Dress for Success, Personal Branding, Corporate Style, Style Seminars
• Media Styling – Creative direction for your social media content, styling for videos and public appearances, modernizing your public image
• Training for retailers – up-skill your workforce to become your best asset
• Large scale styling events – catwalk shows, presentations, launches
• Corporate Style Guide – an essential style guide to share with your corporation to ensure unity across your entire workforce
Black Label Styling – Luxury Personal Stylist 
Whether you're in Dubai, London or New York, Style Doctors have a team of stylists ready to make your brief a reality.

 

Whether you're looking for a black tie outfit, a travel wardrobe or an entire new look, Style Doctors can curate and source the ultimate luxury pieces from fine jewellery to catwalk creations. With a global team of stylists with access to the latest pieces, no task is too big.

 

Enjoy this premium service in London, Dubai and New York at one of our style lounges.
 Structures discount rates on packages 
As a DLC member, Style Doctors will offer 15% off all styling services (over 2 hours).
 Events
 Style Doctors can 

 create a concept store for any DLC Members brand  and can help showcase your brand to a wider audience. 

Whether a member has  a small brand and wants to take the next steps in terms of marketing or a large brand that needs some assistance with styling related projects, Style Doctors can help.